The principle of industrial furniture is to bring elements directly inspired by the working environment of the 20th Century industrial and metalworking revolution into the home. It is also about invoking the bohemian spirit of the artists and designers who began to inhabit abandoned factories and industrial units, transforming them into workshops and living spaces.
This style of decoration uses a subtle mix of otherwise unyielding materials like brick, concrete and glass, where metal is generally the star of the show, coupled with wood or other traditional materials such as leather. By using robust, high-quality furnishings bursting with heritage, and capable of standing the test of time, the aim is to add a real manufacturing cachet, evocative of an elegant utilitarianism.
The idea is to bring together the very best of vintage and modern in a directly functional way. Industrial furniture plays with purity, sobriety and a sense of space, while the aesthetic approach is minimalist and unfussy.
Nevertheless, it is by no means harsh and cold, harmoniously and thematically combining the careworn authenticity of vintage furniture with the timeless character of skilled manual work and suggesting the elegance of craftsmanship.
This timeless quality is thanks to its unadorned nature. The style is wont to make compositions with upcycled elements and creates a cosy atmosphere thanks to the welcoming counterpoint of softer textures. Its simplicity allows it to evolve and reinvent itself according to wants and needs.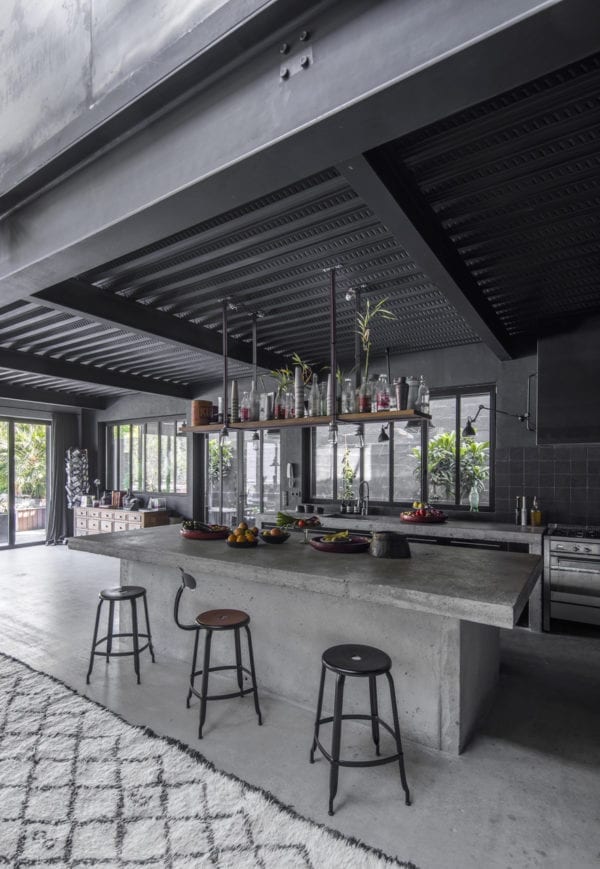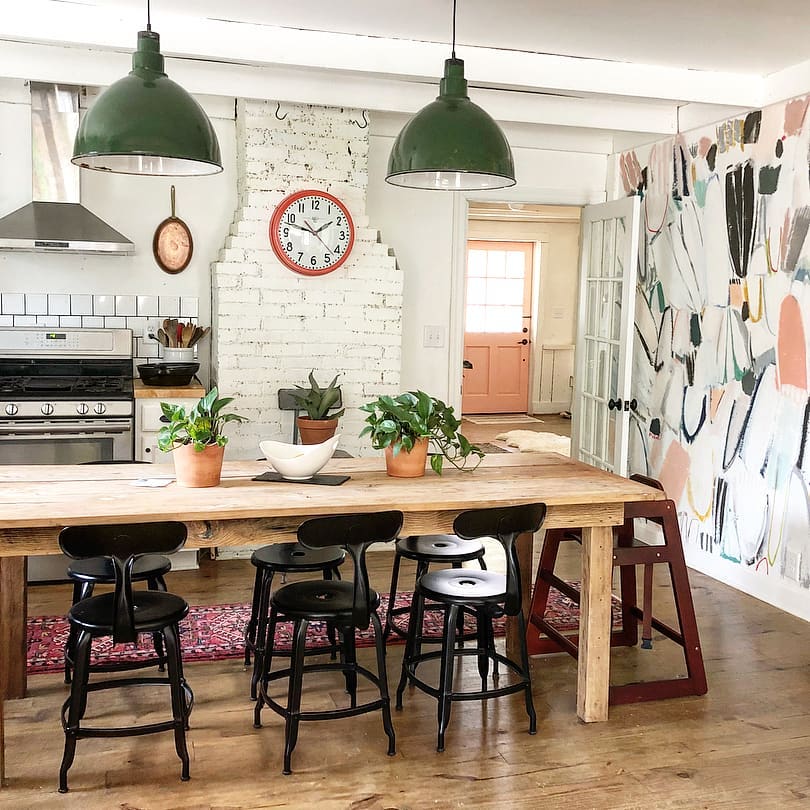 Industrial furniture is just only for large spaces
While the furniture of the period is often substantial, industrial furniture is more associated with bright, spacious lofts and repurposed workshops, so there is nothing to prevent it taking its place in more modest environments.
As such, objects born in an industrial millieu need to be distributed within a neutral framework, without overloading it, and which feature clear, geometric lines – an essential characteristic – such as bare light bulbs, copper and aluminium ceiling lights, architect's and designer's lamps, retro flat-design posters and signs, workshop chairs, flashes of bright colours, etc.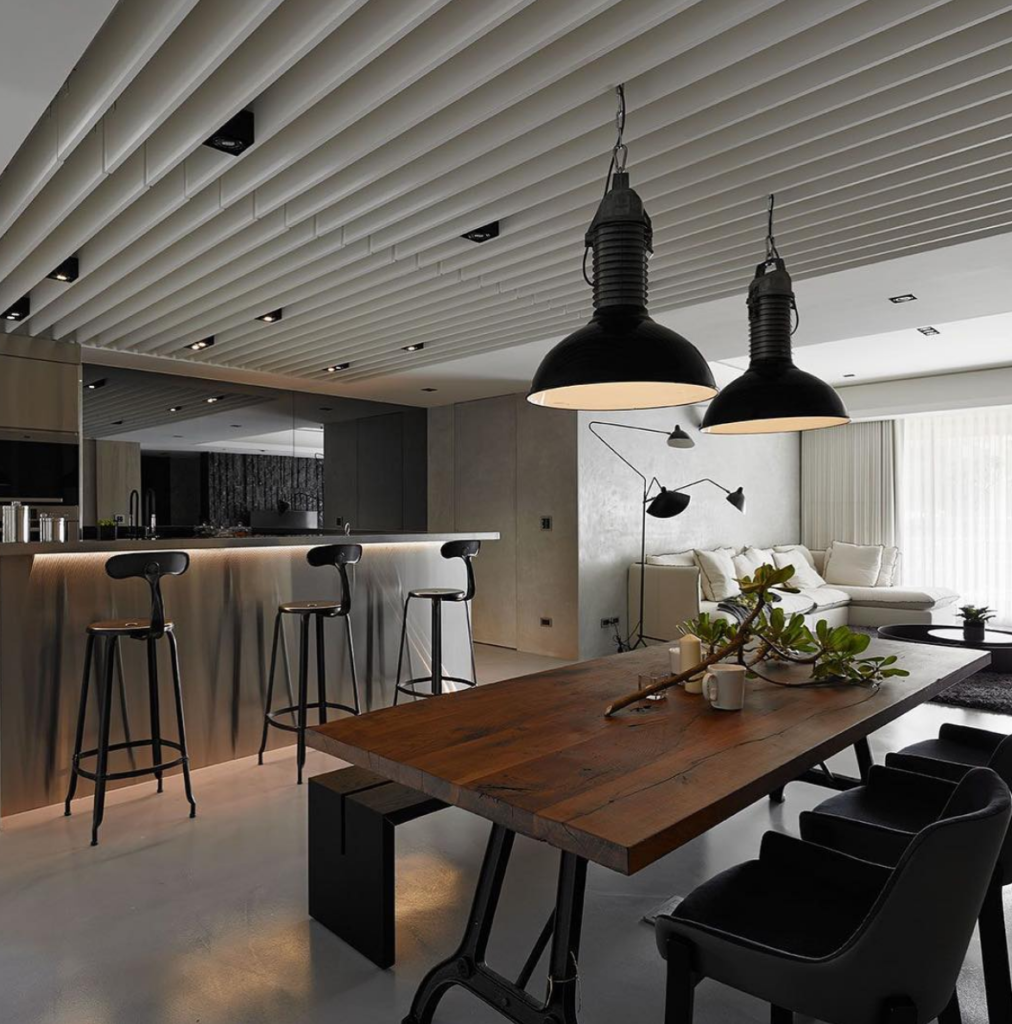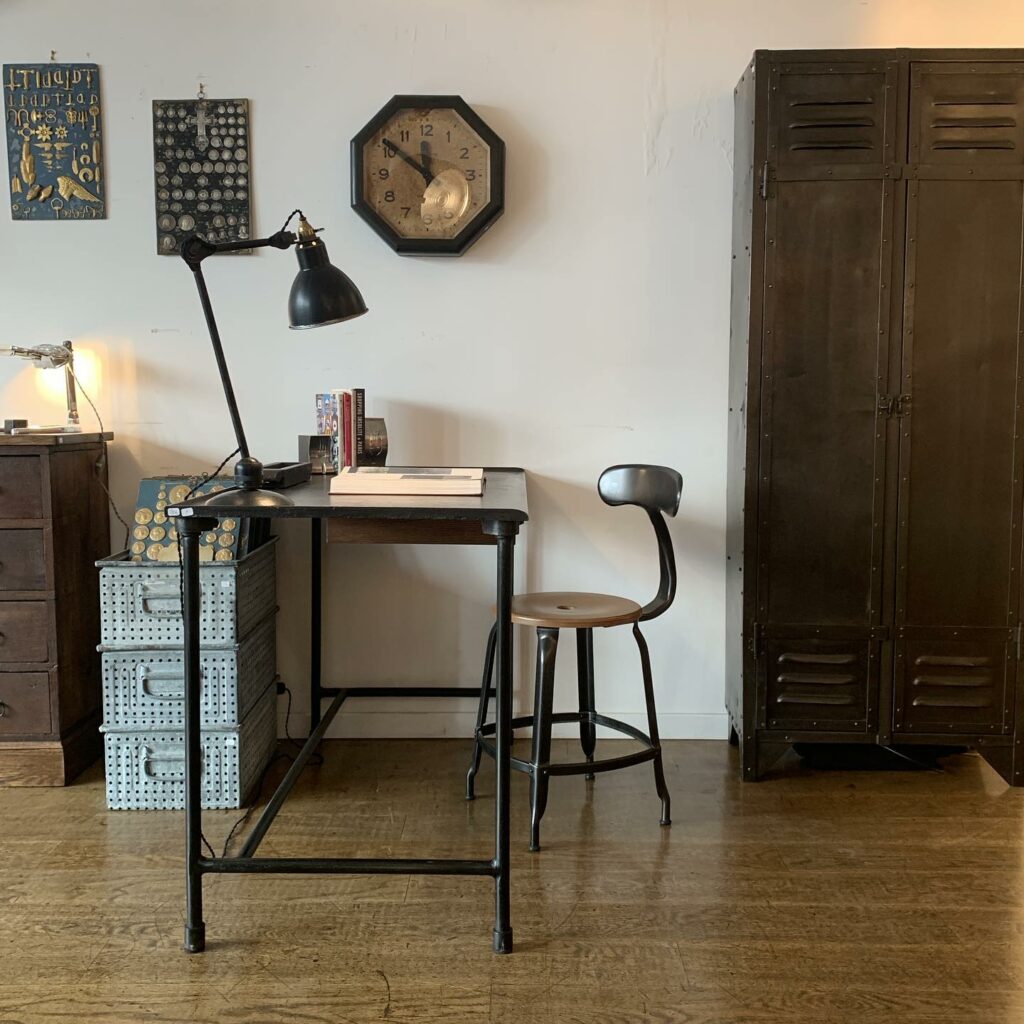 Chaises Nicolle and industrial furniture
Chaise Nicolle's DNA makes its chairs and stools part of that historical narrative which, having begun life as seats designed purely for working in front of a machine, have become a true cult object which is now an essential and truly striking key element to any industrial furniture. Around a dining room table, in front of a bar, at a desk or just on their own, whether muted or eye-catching, their raw, glossy colours allow for playful style while adding a contemporary touch.