Chaises NICOLLE® has a long tradition of artisanal manufacturing that combines hard-wearing materials with industrial techniques going back over a century. Our experience is shown in our high-quality, robust, original products.
100% French, 100% craftsmanship…
Our chairs and stools are made exclusively in France at NICOLLE®'s only factory, founded in 1913 by Paul-Henry Nicolle in the city of Meaux in the Ile-de-France region. Even after all this time, the factory still proudly uses time-honoured metalworking techniques.
The production line features seven steel presses ranging from 30 to 125 tonnes of pressure, a line of spot-welding stations and rivet guns, with no automation, so our craftsmen work by hand at every stage in the production process.
A proven manufacturing process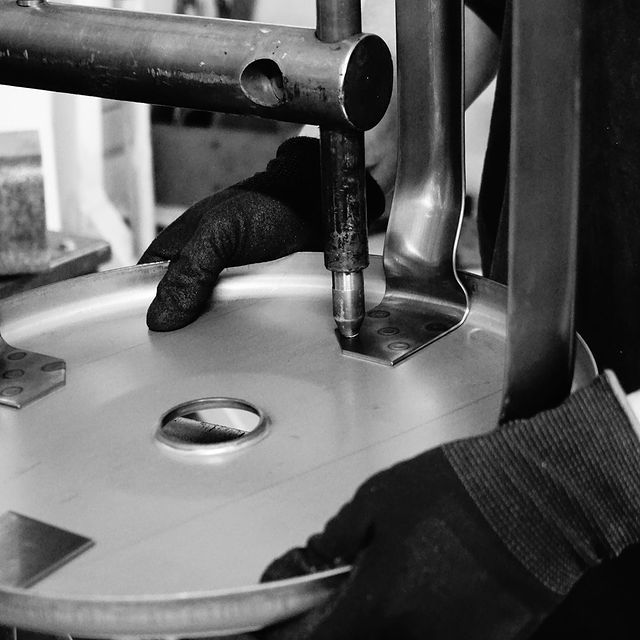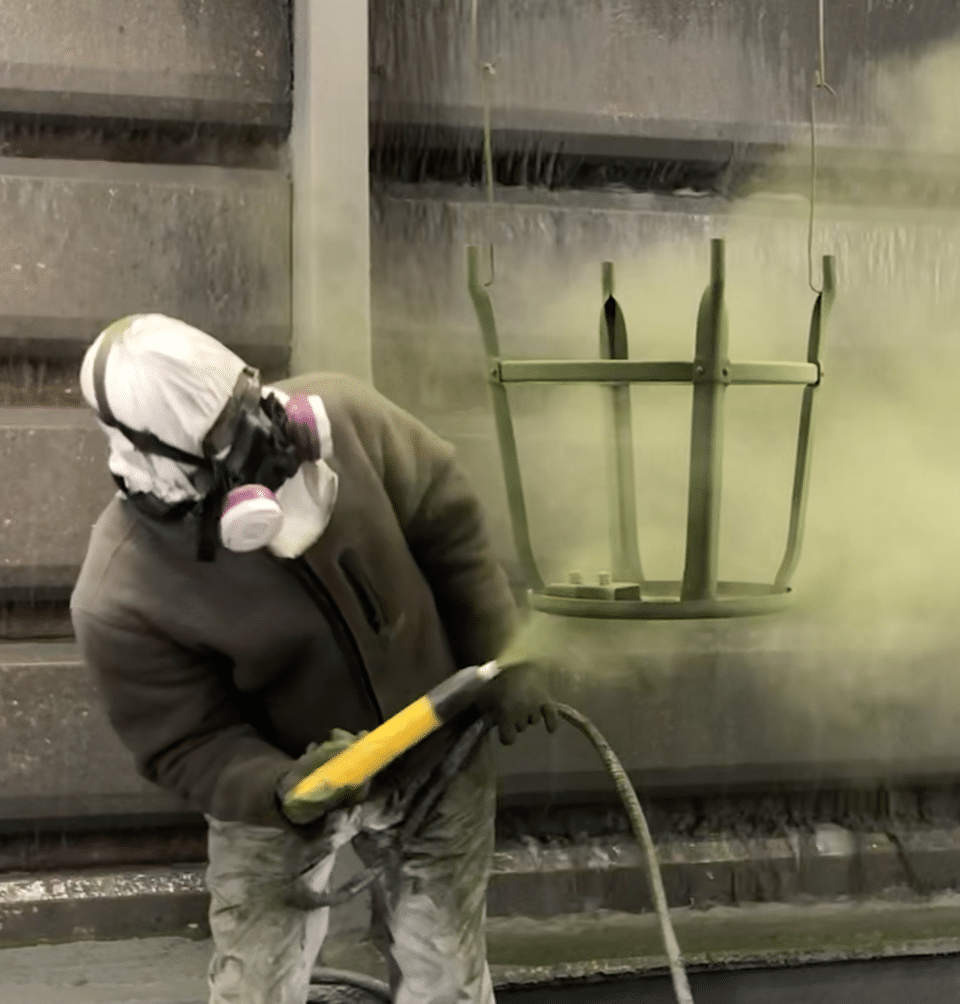 The first step is cutting the parts that together make up our chairs and stools. The bases of our chairs are made from metal strips called feuillards, while flat sheet metal is used for the seats and back supports.
This metal is sourced from our suppliers in France who have pre-worked it to ensure exacting levels of hardness and resistance.
Next, the parts are cut, bent, punched and stamped to achieve their final shape. The stamping process is performed on our own presses using the original forms which have been perfectly maintained and honed since the very beginning.
The legs and the rungs – the parts that hold the four legs together – are then set aside while the sheet metal is worked, a process requiring 125 tonnes of pressure to stamp the metal seat of a Chaises NICOLLE® chair.
Consisting of a gooseneck mounting and a "whale-tail" backrest, our signature back supports are cut and shaped before being stamped using the same process. Truly the distinguishing feature of every NICOLLE® chair, the back support ensures comfort and support for your back in every position.
Next comes the assembly of all the various parts. This stage is performed entirely by hand using two different techniques:
Hot riveting: used extensively by legendary French engineer Gustave Eiffel at the end of the 19th Century, hot riveting is used to connect the legs and the rungs, and ensures the parts are assembled effectively and with maximum durability.
Spot welding: this step consists of welding multiple metal elements by compressing them between two electrodes and passing a high-intensity current between them to fuse the metal sections together and create a weld. This technique is used to attach the metal seat to the four legs. Once the chair is painted, these spot welds remain visible on the seat. It's one of unique features of NICOLLE® chairs and stools.
Finally comes finishing – degreasing, drying, sanding – then powder coating, in which the chairs are covered in epoxy powder before being cured in an oven at 160°C. This coating is ecologically friendly, ensures a uniform, hard-wearing finish and guarantees a high level of resistance to corrosion.
Available in over 200 colours from the RAL colour chart, the range of colours available lets our customers customise their chairs and stools by choosing the colour perfectly matches their surroundings.
At Chaise NICOLLE® each and every stool and chair is a unique product.