Tradition and modernity: from industrial furniture to stylish modernity
To last over the long term, traditional craftsmanship must constantly be renewed. Research and development and industrial processes go hand-in-hand, constantly incorporating new innovations, sometimes in the subtlest ways, as well as new processes and techniques.
At Chaises Nicolle®, thanks to our depth of knowledge in materials and manufacturing, we have already worked (for example) on seats and accessories that use both wood and loom, as well as developing seats of different heights to meet all uses.
Our tête-à-tête with a designer gave us a whole new perspective on our craft and production. Their creativity allowed us to re-examine our product in an original and enriching way.
The birth of a new model: the Nicolle® Armchair
Our collaboration with Paola Navone – Otto Studiomerges two opposite but complementary worlds, blending the factory and the workshop with the elegance of contemporary furniture to create a product that has an entirely new identity. The Nicolle© Armchair is living proof of how craftsmanship and styling reinforce each other to create innovative products.
To achieve this result and rise to the challenge, we had to experiment with techniques and materials and by working collaboratively. Going from the initial design to the first prototypes took many stages to answer questions of feasibility, practicality, aesthetics and cost. Each challenge meant we had to find solutions.
Finally, to keep the shape of the original that is a hallmark of Chaises Nicolle, the seat is wider than on our heritage models, with the addition of a curved armrest held by a flower-patterned bracket along with two springs to ensure the flexibility of the famous whale-tail backrest, all while modernizing and personalizing the iconic Chaises Nicolle® chair.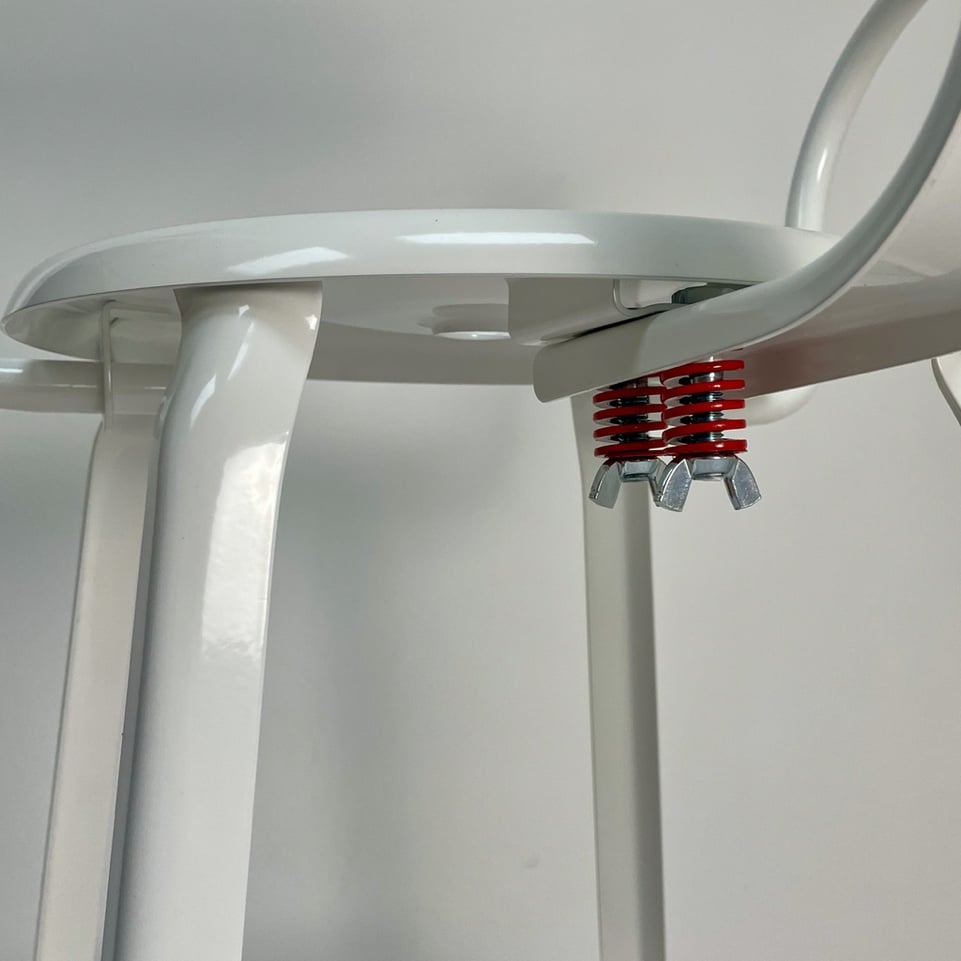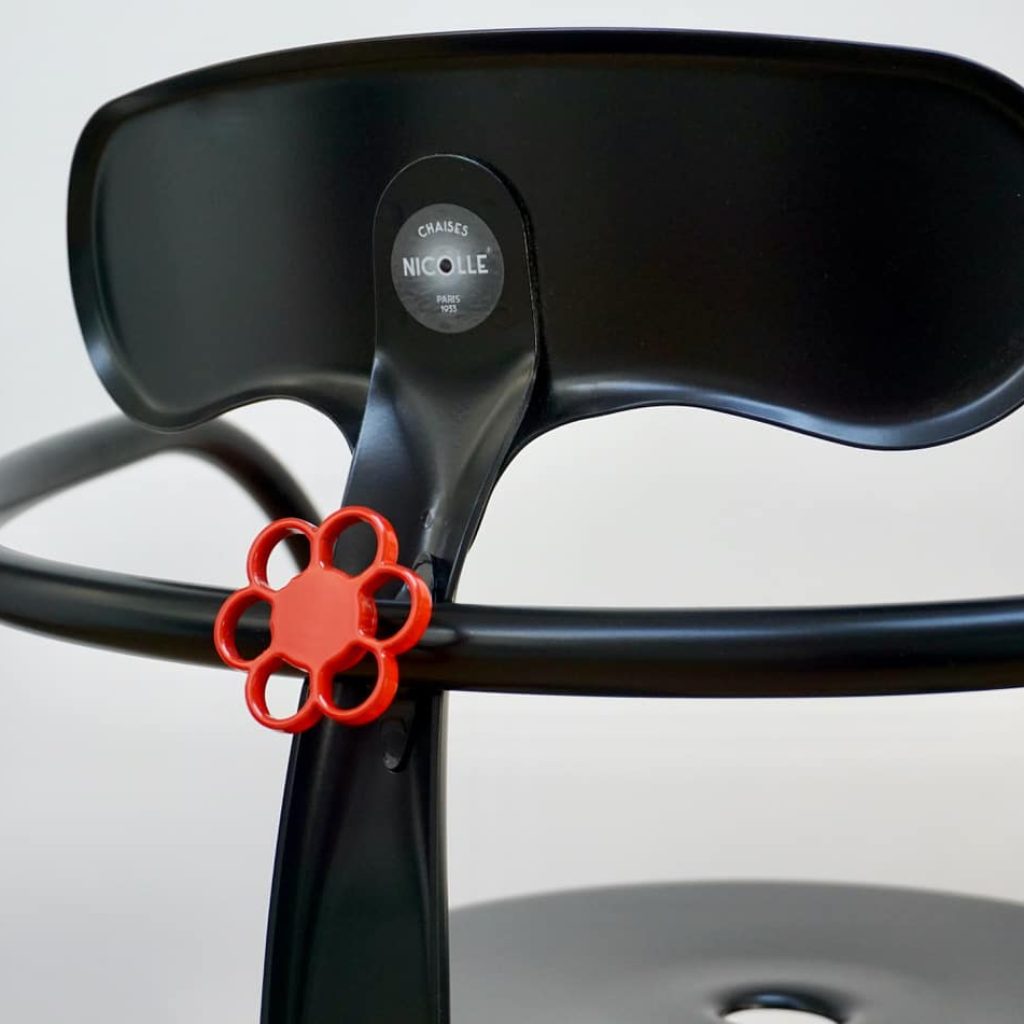 Options and versions: the Outdoor collection
The excellent working relationship with Paola Navone – OTTO Studio and the range of discussions, ideas and skills we shared opened the door to new development possibilities.
By adapting the tooling to punch the metal and working with a range of new partners to treat the metals, the Outdoor collection came to life through careful attention to detail. Design details were lovingly reworked to meet structural constraints. These changes allowed us to develop all of our ranges.
The product of a partnership with a designer
Throughout our partnership, the experience was mutually enriching for our thought process, allowing us to create unique silhouettes that perfectly meet the needs and expectations of our users.